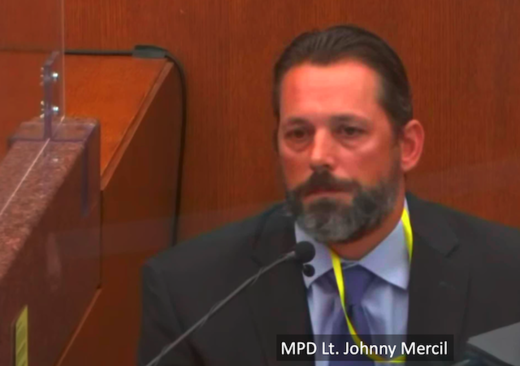 Prosecution visibly shaken after cross-examination of MPD force & medical experts
Welcome to our ongoing coverage of the Minnesota murder trial of Derek Chauvin over the in-custody death of George Floyd. I am Attorney Andrew Branca for Law of Self Defense, providing guest commentary and analysis of this trial for Legal Insurrection.
Overview: "911? I'd like to report a murder."
Today was a terrible, horrible no good, very bad day for the prosecution, to a degree that I haven't seen since the trial of George Zimmerman.
If you have no more than an hour to watch the video of today's proceedings, then I urge you to spend 44 minutes watching the cross-examination of state witness Johnny Mercil, the state's use-of-force training expert, and 22 minutes watching the cross-examination of Nicole MacKenzie, the state's medical care training expert. In both instances the result can only be called a train wreck of a disaster for the prosecution.