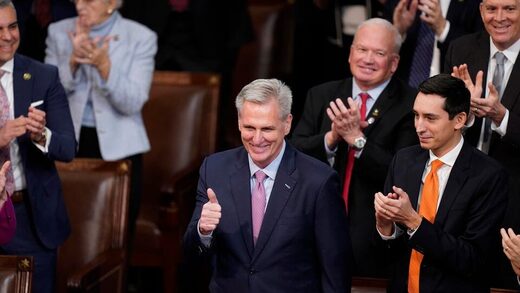 Americans of both parties think the biggest issue the country faces is the government itself and "poor leadership"
— outranking both inflation and the economy — according to a new
Gallup poll
, as headlines this month have been dominated by political controversies like the House Speaker vote and classified White House documents being found at leaders' homes.
Key
Facts
The poll, conducted January 2-22 among 1,011 U.S. adults, found 21% rank the government and poor leadership as "the most important problem facing the country today."
Inflation (15%), immigration (11%) and the economy in general (10%) were the next-biggest issues for respondents.
Americans' dislike of the government is up from November and December, when only 15% of respondents said the government was the biggest issue, versus 16% of Americans who were concerned about inflation and the economy.
Both sides of the aisle ranked the government as the largest problem, with 24% of Republicans and Republican-leaning Independents and 18% of Democrats and Democratic-leaning Independents saying it was the biggest issue.
The issues Americans were less likely to rank as the biggest problem were "unifying the country" (6% said it's the largest issue), race relations (5%), poverty (5%), crime (4%) and "ethical/moral/family decline" (4%).