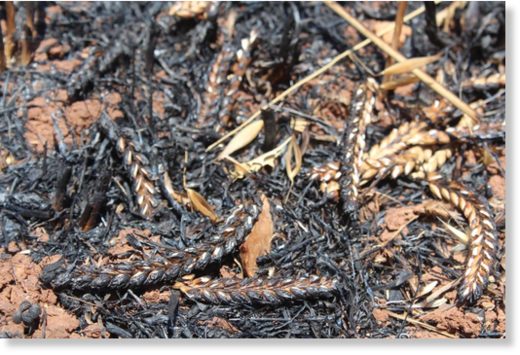 When Palestinians in villages around Ramallah should have been celebrating the end of Ramadan and the coming harvest, instead they were dousing flames
As the families of al-Mughayyir village prepared to celebrate the start of Eid al-Fitr, Israeli settlers set fire to their fields, twice.
On the first day of Eid, 5 June, the families, who largely depend on their livelihood from farming and shepherding, rushed to the scene only to find their lands northeast of the occupied West Bank city of Ramallah engulfed in flames.
Rather than rejoice over the holiday, the village's residents spent the morning putting out the blaze.
A day later, Ayham Abu Naeem received a dismaying call from a friend in the nearby village of Kufr Malek, informing him that his fields, too, had been torched.
In less than an hour, Abu Naeem's months of hard work became a worthless pile of ashes.