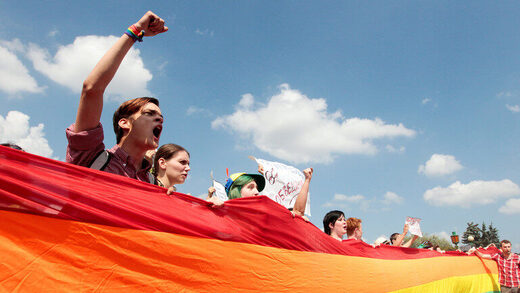 The Supreme Court of Russia outlawed the "international LGBT public movement" on Thursday, designating it as extremist. The ruling also affects its subsidiaries, the court announced, without naming specific organizations.
The lawsuit, filed earlier this month by the Russian Justice Ministry, argued that
"the LGBT movement's" activities qualified it as an "extremist group." Specifically, it has been sowing "social and religious discord" in the country, the ministry claimed.
The hearings took place behind closed doors and lasted over four hours as the case involved more than 20 tomes of material, RIA Novosti reported, citing the Supreme Court's press service. No representatives of the "international LGBT movement" were present during the hearings, with only an attorney for the Justice Ministry in attendance.