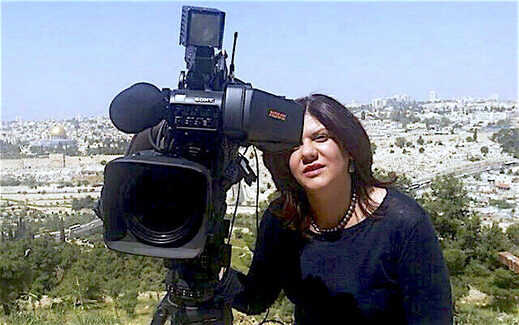 Move represents about-face by US, which had said it wouldn't open its own probe into death of reporter who Israel says was likely shot by IDF in error; Gantz:
We won't cooperate
The US Federal Bureau of Investigation is launching an investigation into the killing of Palestinian-American journalist Shireen Abu Akleh, apparently by an Israeli soldier, officials said Monday, with
Israel immediately rejecting cooperation with the probe.
US officials updated their Israeli counterparts earlier this month about the decision, an official familiar with the matter told
The Times of Israel
on Monday, confirming a Channel 14 news report.
The 51-year-old Abu Akleh, who was wearing a vest marked "Press" and a helmet, was shot dead on May 11 during clashes between Israeli troops and Palestinian gunmen that broke out after soldiers raided the Jenin refugee camp, in the northern West Bank, amid a wider terror crackdown.
An Israel Defense Forces investigation found that she was hit by a bullet likely shot by an Israeli soldier, by mistake. The Palestinian Authority has alleged that she was targeted.