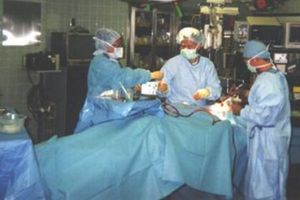 After seven years of obfuscation and denial, South Africa's largest private healthcare group, Netcare, finally confessed to its role in a cash-for-kidneys scheme and to benefiting from associated international trafficking of living donors.
Immediately after Netcare admitted to having illegally profited from the scheme, Richard Friedland, Netcare's chief executive, publicly apportioned blame to St Augustine's hospital management and transplant coordinators acting in cahoots with surgeons and others -- basically every­one involved in the scheme, except Netcare itself.
See
here
for graphic describing the scheme.
Netcare's conviction in the Durban commercial crimes court is said to be a world first -- no other hospital group has been found guilty of supporting an organised trafficking scheme dealing in organs.
The scheme, dubbed the Israeli Transplant Programme, recruited living kidney "donors". They were flown to South Africa for harvesting and transplant operations at Netcare's facilities in Johannesburg, Cape Town and Durban.