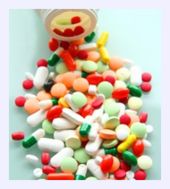 According to newly released documents from GlaxoSmithKline, the pharmaceutical company often paid ghostwriters to pen medical studies, editorials and even a textbook that listed physicians as the authors.
The documents - some of which date back to late 1990s - were recently unsealed in litigation over a GlaxoSmithKline product. We saw them after they were attached to
a letter released this week
by a nonprofit watchdog group urging the National Institutes of Health to crack down on ghostwriting in medical academia. The documents and the letter by Project on Government Oversight together outline several examples of how a major drug company contributed to the funding, writing and approval of material published in medical journals and elsewhere.
The textbook, published in 1999, listed two physician co-authors who at the time were chairs of the psychiatry departments at the medical schools of Stanford University and Emory University, the
New York Times
reported this week
in a piece that focused only on the textbook. According to the
Times
, it's the first instance where a book has been criticized for the same issues with ghostwriting and drug industry influence that have plagued medical journals.