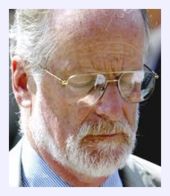 The British whistleblower who was behind revelations that the UK government had "sexed up" a dossier on Iraq before the 2003 invasion did indeed commit suicide, say newly-released medical reports.
But at least some of the doctors who have called for a full inquiry are skeptical of the results, arguing there is "nothing new" in the years-old post-mortem reports the British government released Friday morning.
Dr. David Kelly was found dead in a field near his home in Oxfordshire in 2003, shortly after he was revealed to be the source of a BBC leak that accused Tony Blair's government of exaggerating the threat posed by Saddam Hussein. His death prompted suspicions among many that he may have been killed in retaliation for the leak.