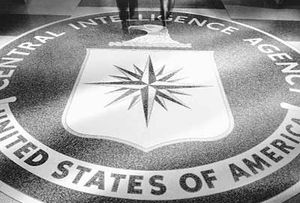 The mass political assassination attack in Tucson, AZ on Saturday January 8, 2011 that as of 2:44 pm pst had left six people dead and eighteen shot were shot during the attack has a marked MKULTRA profile, and of suppression of drug cartel investigation and of expansion the U.S. space program as one of its effects.
Rep. Gabrielle Giffords was reported in grave condition and in surgery at University Medical Center in Tucson, after the shooting in a Safeway supermarket parking lot.
One news report states,
"The suspect in the shooting of Congresswoman Giffords and others, Jared Loughner, posted a You Tube video three weeks ago indicating that "in a few days, you know I'm conscience dreaming!" as well as a MySpace post saying goodbye to friends.

"According to MSNBC, "Police say the shooter was in custody, and was identified by people familiar with the investigation as Jared Loughner, 22. Pima County Sheriff's officials said he used a pistol to carry out the shooting spree. U.S. officials who provided his name to the AP spoke on condition of anonymity because they were not authorized to release it publicly."

"In a You Tube video attributed to Jared Lee Loughner, which was posted approximately about three weeks ago, Loughner states, in part:

"This video is my introduction to you! My favorite activity is conscience dreaming: the greatest inspiration for my political business information. Some of you don't dream - sadly.

"In conclusion, my ambition - is for informing literate dreamers about a new currency; in a few days, you know I'm conscience dreaming! Thank you!

"The MSNBC report also indicates that federal law enforcement officials were analyzing Loughner's MySpace page after the shooting incident. According to MSNBC, "The MySpace page, which was removed within minutes of the gunman being identified by U.S. officials, included a mysterious 'Goodbye friends' message published hours before the shooting and exhorted his friends to 'Please don't be mad at me.'"