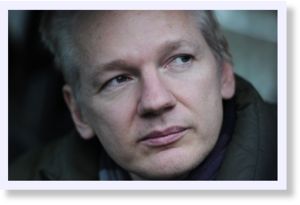 The WikiLeaks founder talks to John Pilger.
In this week's
New Statesman
, WikiLeaks founder Julian Assange talks to John Pilger about Bradley Manning, his "insurance" files on Rupert Murdoch and Newscorp - and which country is the real enemy of WikiLeaks.
The "technological enemy" of WikiLeaks is not the US - but China, according to Assange.
"China is the worst offender," when it comes to censorship, says the controversial whistleblower. "China has aggressive and sophisticated interception technology that places itself between every reader inside China and every information source outside China. We've been fighting a running battle to make sure we can get information through, and there are now all sorts of ways Chinese readers can get on to our site."
On Bradley Manning - the US soldier accused of leaking the diplomatic cables to WikiLeaks - Assange says: "I'd never heard his name before it was published in the press." He argues that the US is trying to use Manning - currently stuck in solitary confinement in the US - to build a case against the WikiLeaks founder: