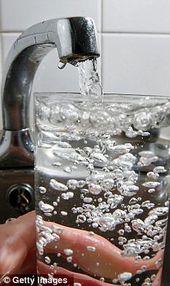 United Kingdom - Plans to add fluoride to tap water in a major city were endorsed by a judge yesterday despite overwhelming public opposition.
Mr Justice Holman rejected claims that the decision-making process was defective and dismissed a legal challenge to the scheme in Southampton.
Hampshire council and three quarters of residents oppose the plans drawn up by the strategic health authority. But
dentists say the scheme will cut tooth decay in children
.
Just 10 per cent of England's water is fluoridated, covering 5.5million people, mainly in the North East and West Midlands. The last fluoridation scheme was introduced in 1985.
Refusing a claim for judicial review by Southampton mother-of-three Geraldine Milner, the judge said there had been no illegality.
'It is important to stress that our democratic Parliament decided long ago that water can, in certain circumstances, be fluoridated,' he added.