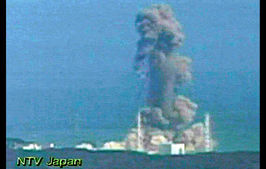 Tagajo, Japan - Japan warned of an alarming radiation leak from a stricken nuclear power plant and told people nearby to stay indoors to avoid becoming sick in a rapidly escalating national crisis following last week's earthquake and tsunami.
In a nationally televised statement, Prime Minister Naoto Kan said radiation has spread from the three reactors of the Fukushima Dai-ichi nuclear plant in one of the hardest-hit provinces in Friday's 9.0-magnitude earthquake and the ensuing tsunami.
"The level seems very high, and there is still a very high risk of more radiation coming out," Kan said.