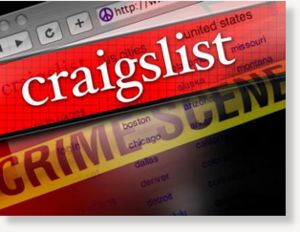 A 27-year-old Wisconsin woman said she answered an apartment ad she saw on Craigslist and wound up being held captive as a sex slave in Brooklyn for more than a week.
John Hopkins, 45, has been arrested. The alleged victim said Hopkins held her in his East Williamsburg apartment on Humboldt Street for eight days. Hopkins faces a series of charges, including rape, assault and unlawful imprisonment. His bail was set at $350,000.
The Brooklyn district attorney said Hopkins told the woman on the telephone she could live with him for free if she cooked and cleaned. Hopkins allegedly paid for her plane ticket to fly to New York and picked her up at the airport. However, when she arrived at his home on Feb. 4, Hopkins allegedly told her she was his slave and forced her to call him "master."
The woman told police that she was handcuffed to a radiator, beaten, bound, gagged and raped repeatedly. She said she was allowed out at least once, but handcuffed again when she returned.