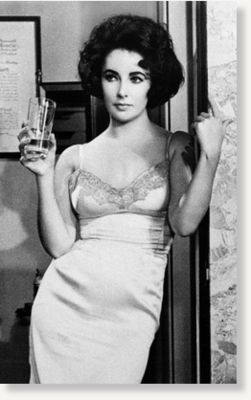 Legendary star known as AIDS activist, one of world's most beautiful women
Elizabeth Taylor, one of Hollywood's greatest stars, has died at age79.
Taylor died Wednesday in hospital in Los Angeles, where she had been treated for congestive heart failure, her publicist Sally Morrison said.
"All her children were with her," Morrison said.
In the past decade, she had suffered a broken back, skin cancer and several serious bouts of pneumonia. She also had had both hips replaced and a benign brain tumour removed.
Taylor, long considered one of the world's great screen beauties, won Oscars for her roles in 1966's
Who's Afraid of Virginia Woolf
and 1960's
Butterfield 8
.
She was almost as famous for her legendary love life. She was married eight times to seven husbands, among them Richard Burton who she married twice.
Taylor was born in London in 1932 to an American couple residing in the U.K. After the start of the Second World War, her parents returned to the U.S. and settled in California.