Evacuees must know radiation exposure risks, expert says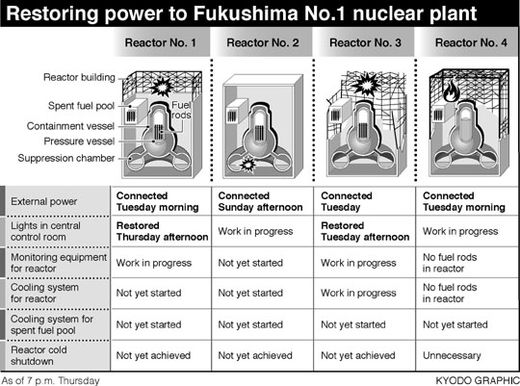 A former acting head of the Atomic Energy Commission called Thursday for the government to tell the public how radioactive emissions have spread from the Fukushima No. 1 nuclear power plant in the past and to predict future radiation exposure risks according to distance for the most critical scenarios.
In a telephone interview with The Japan Times, Shunichi Tanaka, former acting chairman of the commission, said it was irresponsible for the government to force people to evacuate their homes without disclosing concrete data on the calculated exposure risks they face from wind-borne radioactive materials.
"The government has not yet said in concrete terms why evacuation is necessary to the people who have evacuated," he said.