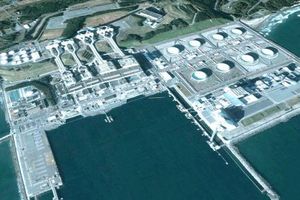 International shipping companies say their cargo ships will not enter Japan ports for the fear of radioactive contamination from the Fukushima nuclear plant.
Many of the companies on Saturday avoided Tokyo Bay, which is home to two major ports of Tokyo and Yokohama,
The New York Times
reported.
Chinese officials had detected radioactive contamination in their cargo ship having sailed at least 80 miles farther from the Fukushima Daiichi nuclear power plant that was damaged by the March 11 earthquake and tsunami.
Although some cargo ships enter ports south of Tokyo, many others have totally cancelled any shipment to Japanese ports until further notice.