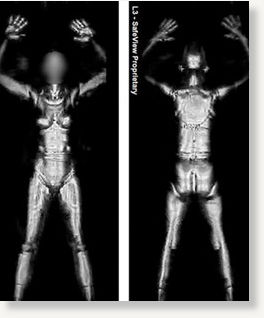 Jesse Ventura, the pro-wrestler turned Minnesota governor turned Conspiracy Theory host, filed a lawsuit against the U.S. Department of Homeland Security and the Transportation Security Administration, saying their full body scanners and pat-down methods are unconstitutional, according to The Associated Press.
Ventura, who is nicknamed "The Body," alleges the TSA's new methods for flight screening violate the the Fourth Amendment of the US Constitution, which protects citizens from unreasonable searches and seizures.
The suit argues that "unwarranted and unreasonable intrusions on Governor Ventura's personal privacy and dignity and are a justifiable cause for him to be concerned for his personal health and well-being," the AP reported.