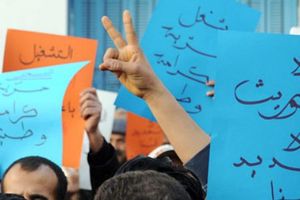 Palestinian resistance groups have hailed Tunisia uprising which led to the ouster of President Zine El Abidin Ben Ali, saying it could inspire the Arab world to reject "tyranny and injustice."
"We congratulate the Tunisian people for their uprising against the tyrannical regime," Daoud Shihab, a spokesman for the Islamic Jihad group, said on Saturday.
The events in Tunisia "demonstrate that the Arab masses are able to bring change for freedom and rejection of tyranny and injustice," he added.
Ben Ali, who had earlier fired his government and announced early elections, fled the country on Friday after a month of popular revolt that claimed dozens of lives.