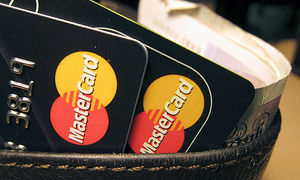 Five people in custody on suspicion of crippling the websites of MasterCard, Visa and PayPal
Five people from across the UK were arrested early today in connection with a
spate of online attacks
last month in support of the whistleblowers' site WikiLeaks.
Police said the five males, aged between 15 and 26, are being held after a series of arrests in the West Midlands, Northamptonshire, Hertfordshire, Surrey and London.
Three teenagers, aged 15, 16 and 19, were arrested in a series of coordinated raids at 7am along with two men aged 20 and 26. All five are being held in custody at local police stations.
The five were arrested on suspicion of being involved in the loose-knit group of "hacktivists" known as
Anonymous
, who temporarily crippled the websites of MasterCard, Visa and PayPal after those companies cut off financial services to WikiLeaks. The attacks followed WikiLeaks' release of US diplomatic cables from late November.
Today's arrests were coordinated by the Metropolitan police working in conjunction with other UK forces and international agencies.