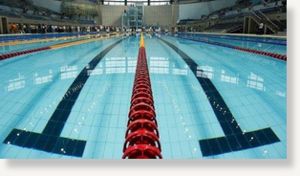 A British local council is planning to use excess energy from a crematorium incinerator to heat one of its swimming pools, it emerged Tuesday, but critics slammed the proposals as "sick".
The council in Redditch, a town near Birmingham in central England, said the measure would help reduce its carbon footprint.
"Redditch Borough Council, with a commitment to reducing carbon dioxide emissions, is considering proposals to re-use energy at its crematorium to heat a nearby leisure centre," a spokesman said.
"The heat would otherwise be exhausted into the atmosphere."
However, the Unison trade union has condemned the plans, which are due to be discussed at a full meeting of the council on February 7.