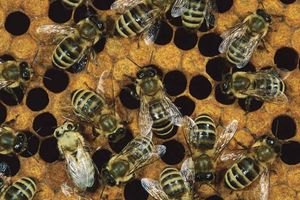 Tyranny thrives by feeding on human necessity. It examines what sustains us, what we hope for, what we desire, what we love, and uses those needs as leverage against us. If you want safety, they will take it away and barter it back to you at a steep price. If you want success or respect, then you must bow to the existing arbitrary pecking order and play the game nicely. If you want to raise a family, then you must accept the state as a part-time parent. If you want kinship, then you must settle for a thin veneer of empty pleasantries and insincere associations. If you want independence, then you are simply labeled as a threat and done away with altogether. Autocratic rulers are first and foremost salesmen; they convince us that life itself has a "cost", that we are born indebted, and all bills must be made payable to the establishment. First and foremost, we are sold on the idea that in all of this, we are ultimately alone...
It is within these manipulated concepts of cost and isolation that we discover the foundation of all totalitarian cultures: Collectivism.
Collectivism is not a space age invention or a product of the abstract musings of Marxists, though many seem to think that their version of a hive society is "new" and certainly better than anything ever attempted in the past. No, collectivism is a psychological prison derived from a beneficial instinct as old as humanity itself; the instinct to connect with others, to share experiences and knowledge, to build and create together. It is an instinct as essential to our survival as breathing. Collectivism uses this instinct as a weapon. It is a corrupted and poisoned harnessing of our intuitive nature. It is an inadequate and cancerous substitute for something which normally invigorates and supports healthy culture: true community.