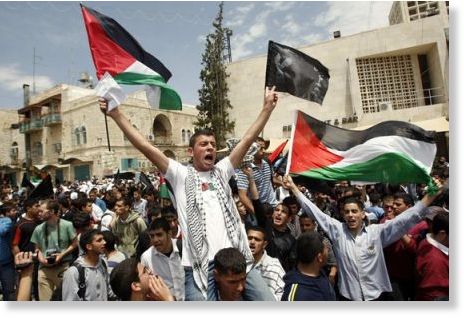 Thousands of Palestinians have marched in West Bank towns ahead of the "Nakba Day" which marks the 63rd anniversary of evicting Palestinians from their homes by Israelis.
Marchers in Beit Lahm (Bethlehem) held Palestinian flags and a giant key symbolic of their optimism to return home.
Meanwhile, in Gaza City, hundreds of children took part in a march while holding placards with the names of the villages and towns forcefully taken over by Israeli occuppiers in 1948.
Palestinians refer to May 15, 1948 as the "Nakba Day" or catastrophe. In that year, Israeli forces displaced some 700,000 Palestinians, forcing them to flee to different neighboring countries.