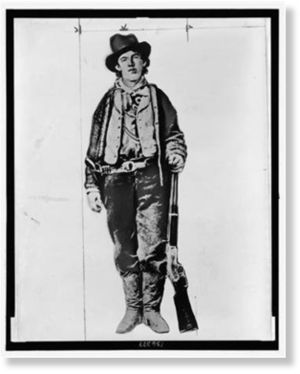 The only authenticated photograph of infamous Wild West gunslinger Billy the Kid was auctioned off to Florida billionaire William Koch for an $2.3 million on Saturday night.
Koch, an energy company executive and well-known collector of art and American West artifacts, placed the winning bid in person before stunned onlookers at Brian Lebel's annual Old West Auction in Denver.
Lebel said at an auction preview that he expected the tintype image to sell for between $300,000 and $400,000.
Koch told Reuters after the auction that he plans to allow some small museums to display the piece, and after that he will "just enjoy" the iconic piece.
"I love the old West," he said. "This is a part of American history."
The metallic photo, taken outside a Fort Sumner, New Mexico, saloon in late 1879 or early 1880, depicts the outlaw gripping the upright barrel of a Winchester carbine, with a Colt 45 pistol strapped to his hip.