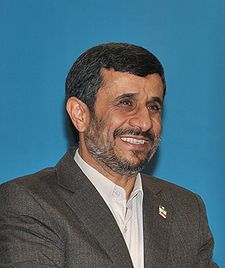 Iranian President Mahmoud Ahmadinejad has condemned the killing of protesters in Libya and called on the Libyan government to respect the people's will. Demands for change shaking the Middle East would end the oppression of "arrogant" powers and would reach other continents like Europe or America,
unless discrimination and military occupation ended, he predicted.
"Instead of killing people, listen to them," Ahmadinejad said in comments aired on state television. He did not mention Libya's leader Muammar Gaddafi by name.
"How is it possible that a state leader uses bombers, tanks and cannons to kill his own people and afterwards warns that whoever says something will be killed. That is really ugly," Ahmadinejad added.