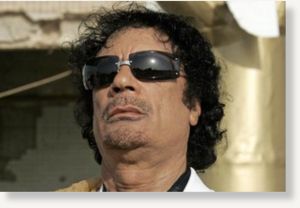 Libya's deputy ambassador to the UN says thousands of people have been killed during protests, as unconfirmed reports have come in claiming the regime has used poison gas on demonstrators.
Ibrahim Dabbashi, who has turned against the Gaddafi regime, said the death toll is expected to rise as Muammar Gaddafi continues his bloody crackdown against the opposition.
"There are already thousands of people who have been killed, we expect more. They are gathering all the bodies and they are taking them to the desert or somewhere. No one knows where are the bodies of the victims," AFP quoted Dabbashi as saying.