FoxNews.com alerted the Secret Service on Monday about the apparent hacking of its Twitter feed for political news, after the feed was used to falsely report that President Obama was killed.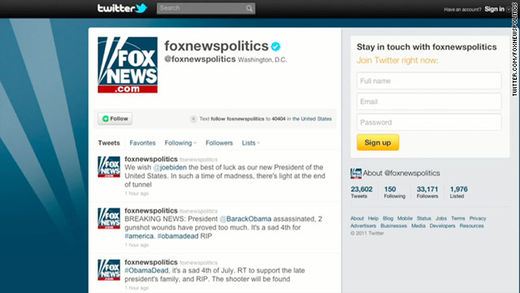 Jeff Misenti, Fox News Digital's vice president and general manager, said in a statement that the website has also requested "a detailed investigation from Twitter about how this occurred, and measures to prevent future unauthorized access into FoxNews.com accounts."
The site took down the false tweets after several were there for hours.