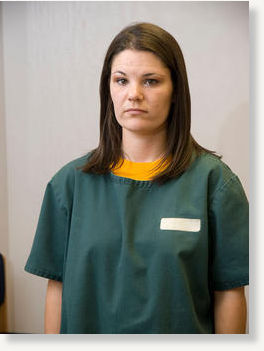 On the afternoon of December 21, 2007, twelve jurors filed into a Boulder courtroom, ready to issue their verdict for the city's most sensational trial in years.
Over the previous two weeks, these jurors and everyone else in the packed courtroom had heard all about the very short life of Jason Jay Midyette. On February 24, 2006, the eleven-week-old had been rushed to Children's Hospital in Denver, where doctors had found him damaged almost beyond comprehension, with dozens of broken bones and a massive head injury that had left him comatose. Jason never regained consciousness; he died a week later, the victim of what the county coroner would rule a homicide.
Jason's death captured headlines in Colorado and beyond - not just because of the horrific nature of his passing, but because of his parents: Alex and Molly Midyette, the son and daughter-in-law of J. Nold Midyette, a wealthy architect and Boulder real-estate mogul. And as more than a year passed without any charges being filed, without any new details emerging, people began to wonder if in Boulder, a city still haunted by the ghost of JonBenét Ramsey, justice could be bought and sold.
But in May 2007, a Boulder grand jury indicted both Alex and Molly for child abuse resulting in death. Molly was the first to go to trial. She'd sat in the courtroom as doctors testified that they were struck by how long Jason's parents waited before they sought help, as social workers and police officers described an uncooperative family that seemed to care more about its own well-being than the child's.
Finally, Molly had taken the stand - the only witness called by her lawyer, superstar Denver defense attorney Craig Truman. She didn't know anything was wrong with Jason until it was apparently too late, she told the court. She didn't know how to explain all the damage inflicted on her baby, the brain contusion and the broken bones. "I have no idea," the emotional 29-year-old law-school graduate said. "I can't explain any of them."