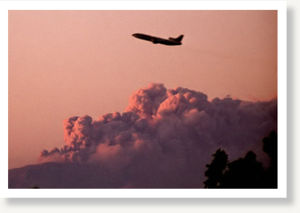 What's the score?
In case another volcano should blow its top or air-traffic controllers decide to stop work, you need to know your rights when flights go wrong. They are most easily summed up as: "All European airlines have an open-ended duty of care to passengers."
A year ago, an unhelpful Icelandic volcano named Eyjafjallajökull erupted. Computer modelling suggested ash from the volcano could spread across the British Isles and northern Europe. A progressive shutdown of airspace began on 14 April 2010. Almost a week later, under the clearest of skies - and under intense pressure from the airlines - the Civil Aviation Authority allowed flying to resume.
During the closure, tens of thousands of flights were cancelled; eight million individual journeys were disrupted and airlines collectively lost around half a billion pounds.