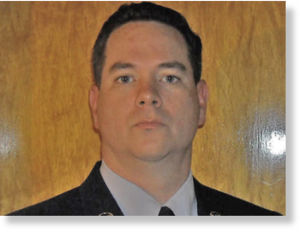 The Air Force said Wednesday it is discharging a hero of the so-called birther movement who refused to report to duty in Germany for a few days earlier this month because he doubts President Barack Obama's citizenship.
Staff Sgt. Daryn Moran expects to be discharged within the next week. Although the 41-year-old Nebraska man refused to report to duty and had called for Obama's arrest in statements on websites, several other things contributed to his discharge, including his opposition to Obama's decision to allow gays to serve openly in the military.
Moran, who has served nine years in the Air Force, drew the attention of the birther movement when he shared his views on Obama's citizenship on websites of groups that believe Obama was not born in the U.S. and therefore is not eligible to serve as president or commander in chief.
Obama released a copy of his detailed birth certificate from Hawaii in April in an attempt to quell the questions about whether he was born outside the U.S. But many birthers contend Obama's birth certificate must be a fake.