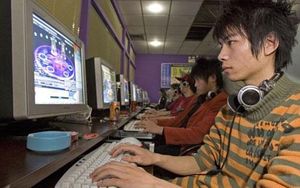 Media censorship is part of life in China and - though it may go against the Western belief that everyone is yearning for equal freedoms - many in China do, to a certain degree, acquiesce in the necessary evil of a system that has delivered untold prosperity.
It is not just that ordinary Chinese censor themselves (which they do, conscious of where the red lines are) but more than that, they also often actively support the government's view that some censorship is necessary to maintain stability.
It is possible to justify the need for censoring reports of kindergarten knife attacks (to avoid copycats) or even reports on Charter 08 and the Tiananmen Square killings which touch on the touchiest subject of all - one party rule. However, coverage of an international news event, such as the protests currently unfolding in Egypt, fits into a slightly different category.