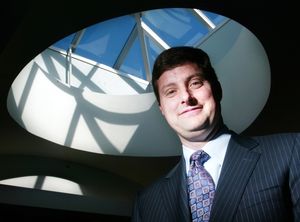 Ottawa Canada - In its 10-year history, Halogen Software has never faced anything like this. The company - co-founded by former Corel executive Michael Slaunwhite and run by Paul Loucks - survived the dot-com crash, then built a performance-management software business estimated to generate $40 million a year in revenue.
Now it is defending itself against a lawsuit that is showing the firm, its tactics and ethics in a less-than-flattering light.
With more than 20 rivals in its niche, Halogen exists in a cutthroat world where newcomers appear frequently and competitors trash one another's claims with impunity. Litigation is common.
In this case, one of Halogen's California rivals - SuccessFactors of San Mateo - is suing the Ottawa firm for engaging in fraudulent business practices in order to gain deeper insight into SuccessFactors' product lines. The specific allegation: that Halogen established a fake firm, The Magnus Group, that posed as a customer interested in buying SuccessFactors' software. Court documents allege that Halogen used the knowledge gained to improve its own software platform at SuccessFactors' expense.
''Halogen devised an elaborate scam, entailing months of planning and execution,'' SuccessFactors alleged in its motion for a temporary restraining order, ''all in order to steal and exploit SuccessFactors' non-public, proprietary information and materials to further Halogen's own product improvement.''