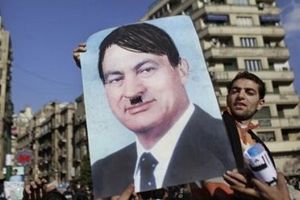 Noted Egyptian opposition figure Mohamed ElBaradei blames Cairo for clashes between anti-government protesters and the regime's so-called sympathizers, warning it could lead to a "bloodbath."
Posing as supporters of President Mohamed Hosni Mubarak, plainclothes police officers attacked the demonstrators in the capital.
At least one person has been killed and hundreds of people have so far been injured in Wednesday's clashes.
Reports also say that security forces have also attacked people in Suez and Alexandria, both in the northeast.
On Wednesday, ElBaradei accused Cairo of using "scare tactics" and denounced the pro-regime supporters as a "bunch of thugs," Reuters reported.
"My fear is that it will turn into a bloodbath," he warned.