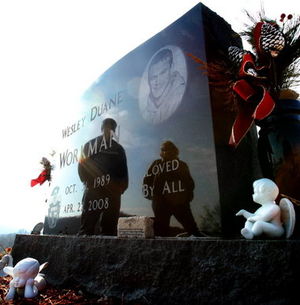 In the grand experiment known as the American democratic system, jury selections are designed to bring together a wide cross-section of any community.
As Scioto County Prosecutor Mark Kuhn kicked off the process of selecting a jury for a drug-related murder trial last year, he asked those selected randomly to raise their hands if someone in their family or in a friend's family had a drug problem.
One by one, all 31 potential jurors stuck their hands in the air.
Even for a seasoned prosecutor who has seen thousands of drug cases come through the Scioto County system in his six years on the job, it was a stunning verdict about the depth of the drug problem in the county.
"That was simply unbelievable," Kuhn said, shaking his head on a recent morning as he stood in the hallway at the Scioto County Courthouse, a manila folder full of arraignments tucked under his arm. A courtroom full of defendants awaited him -- most of his cases typically will somehow involve prescription drug abuse.
Such is life in Scioto County, a Southern Ohio county on the Ohio river where a prescription drug epidemic crosses all socioeconomic lines, wrecking young lives from ramshackle trailer parks to cushy suburban homes. The pain pills come in varying forms and dosages, but there is no question which one is king -- OxyContin, the fifth most prescribed drug in the world.