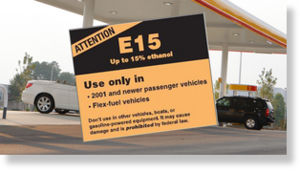 Federal approval of higher ethanol concentrations in gasoline without further testing could seriously damage engines instead of improving the environment, several witnesses told a subcommittee of the House Science, Space, and Technology Committee on July 7.
The US Environmental Protection Agency's desire to allow more ethanol to be used in conventional vehicles should not be allowed to harm investments motorists make in safe, reliable, and economical vehicles, according to Bob Greco, American Petroleum Institute downstream and industry operations director. Greco told the committee's Energy and Environment Subcommittee: "The oil and auto industries cannot support a premature action that could put consumer satisfaction and safety at risk."
The hearing came 2 days after Rep. F. James Sensenbrunner (R-Wisconsin), the full committee's vice-chairman, released statements from 12 automakers regarding the consequences of fuel with 15% ethanol on engines, fuel economy, and warranties.
The statements, in response to a survey he sent June 2 to General Motors, Ford, and 10 other automakers, expressed reservations about allowing ethanol concentrations to rise above their current 10% limit. "Americans need a fuel that will give them more miles out of a gallon of [gasoline] - not one that will prematurely send their vehicles to the junkyard," Sensenbrunner said on July 5.