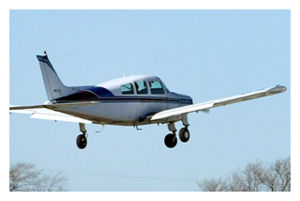 Swiss authorities are investigating what drove a suicidal maniac to try to kill his mother by flying a rented twin-engine plane into her house.
Konrad Schmidt, 47, launched the kamikaze attack on his estranged mother's home in the northern Swiss village of Oberhallau on Saturday, authorities said.
The psycho pilot, who friends say was battling depression, died in the fiery crash.
He allegedly called his mom from the cockpit moments before the wreck.
"Are you home mum? I'm just about to drop in," Schmidt said, according to cops.
Seconds later, the unhinged fly boy crashed the plane through her bedroom window, killing himself, crushing the two-story brick home and igniting a giant fireball, Switzerland's
Blick
newspaper reported.
Rosemary Schmidt survived the attack because she was in the basement. She was treated for shock at a local hospital, and her house would have to be demolished, officials said.