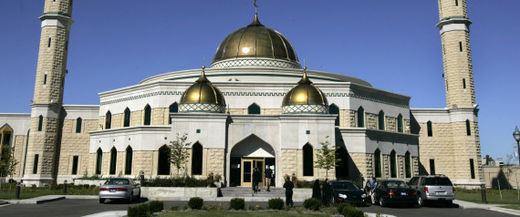 A 63-year-old Southern California man who was traveling with explosives in his vehicle with the intention of blowing up one of the nation's largest mosques where mourners had gathered for a funeral was arrested in the Detroit suburb of Dearborn, Michigan authorities said Sunday.
Dearborn police said Roger Stockham was arraigned Wednesday on one count of making a false report or threat of terrorism and one count of possessing explosives with an unlawful intent. Stockham had a large but undisclosed quantity of class-C fireworks including M-80s, which are outlawed in Michigan, Chief Ronald Haddad said.
"I was comfortable with the fact that we had taken him off the street - he isn't going anywhere," Haddad told
The Associated Press
Sunday afternoon. "I think the society he wanted to impact is safe."
Haddad said Stockham was arrested Monday evening without incident in the parking lot of Islamic Center of America, while a large group was gathered inside. He said police received a 911 call from a resident.