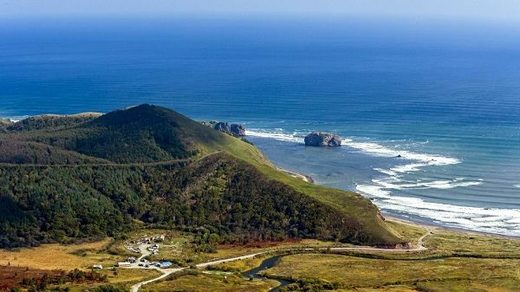 Russia plans to complete an ambitious multi-billion-dollar construction project linking the mainland to Sakhalin Island in the Far East between 2030 and 2035, the head of the region has revealed.
The new bridge is expected to significantly boost trade, as it will provide access to year-round sea ports on the remote island, Sakhalin Region Governor Valery Limarenko told a local TV channel.
The route could bring to the region "an important logistic function," as shipments from Japan to Europe could go through it, and some gas or oil refineries could be built along it.