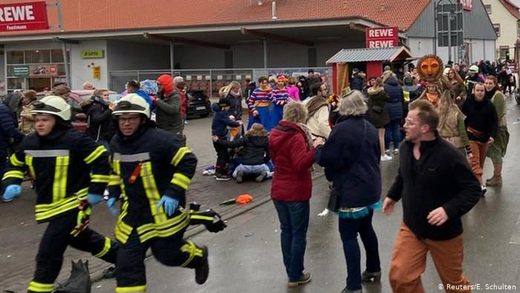 People have suffered life-threatening injuries after a vehicle drove into a parade in a town in central Germany. Children were also among those injured.
More than 30 people were injured on Monday after a man drove into a crowd at a Carnival parade in the German town of Volkmarsen, police said.
Police spokesman Henning Hinn said "there were several dozen injured, among them some seriously, and sadly also children." Some of the injuries were life-threatening, he added. The number of those seriously injured was put at seven by Frankfurt police.
Hinn continued: "We are working on the assumption that it was a deliberate act."