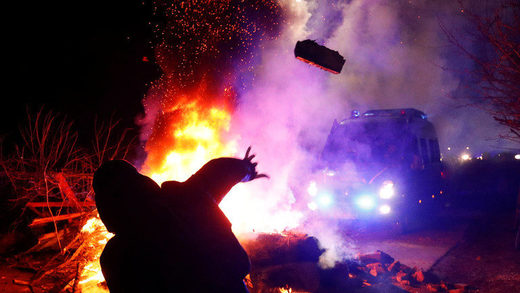 Ukrainians evacuated from Wuhan, China, have been less than welcomed at a village hosting the coronavirus quarantine facility. Videos show locals throwing stones at buses with evacuees, burning tires and clashing with police.
Dozens of villagers first attempted to block the road leading to Novye Sanzhary, in the Poltava region of central Ukraine, and stop the government's plan to quarantine the Ukrainian evacuees from Wuhan there. Their roadblocks were removed by force, with police using armored vehicles and arresting several locals.
Later on Thursday, the villagers gathered outside the local medical facility and threw stones at the buses bringing in the evacuees, smashing windows and damaging the vehicles.