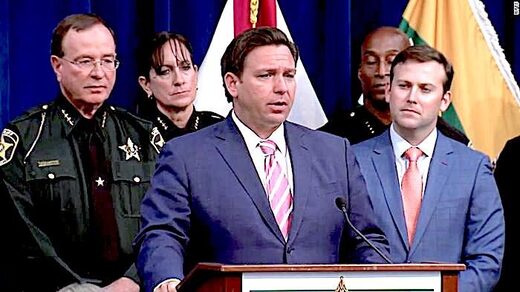 A controversial Florida bill aimed at cracking down on violent protests and "combating public disorder" was signed into law on Monday.
Gov. Ron DeSantis signed
HB 1
at a 10 a.m. press conference with Florida lawmakers and law enforcement officials at the Polk County Sheriff's Office's headquarters in Winter Haven. He did not take questions after the signing.
The law went into effect immediately.
The legislation, nicknamed the "Anti-Riot Bill", was first filed in the Florida House of Representatives in early January, and passed the Senate on Thursday evening.
The bill includes a number of the measures
introduced
by Gov. Ron DeSantis after last summer's protests in his
Combatting Violence, Disorder and Looting and Law Enforcement Protection Act
.