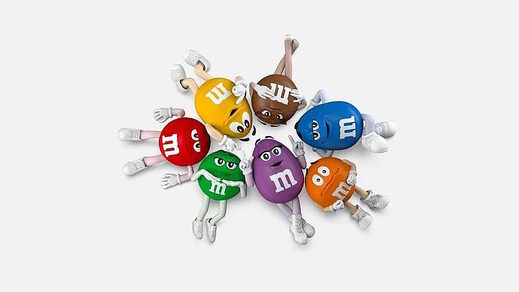 Comment: Any sane individual would consign this "news" to the humor section, but since ABC has chosen to dignify it, well . . . . .here it is.


After causing outrage by
making over
the Green M&M and launching a
special bag
featuring its
new Purple character
in honor of International Women's Day, M&M'S says it is taking a step back from its candy reps — sort of.
"In the last year, we've made some changes to our beloved spokescandies," the chocolate candy brand
said in a statement Monday
. "We weren't sure if anyone would even notice. And we definitely didn't think it would break the internet."
The brand added that the changes were so polarizing that "we have decided to take an indefinite pause from the spokescandies." Mars has tapped comedian and actress Maya Rudolph to represent the product instead.