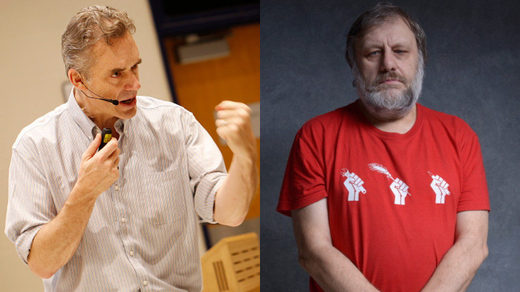 In the wake of Saturday's debate between intellectual superstars Slavoj Zizek and Jordan Peterson, an onslaught of mockery has appeared online satirizing the clash between the highly-memeable thinkers.
Ticket prices
reportedly
went as high as $1,500, not for a game in the NBA playoffs, but to see these two prominent public intellectuals duke it out over human nature and economic systems. The 'Marxist' Zizek had it out with the 'traditionalist' Peterson who defended the free market in a debate on whether capitalism or Marxism better leads to happiness.
While for some this might not sound like it would generate much interest beyond a philosophy department, around 3,000 people packed into the Sony Centre for the Performing Arts in Toronto to see the ultimate ideological showdown.