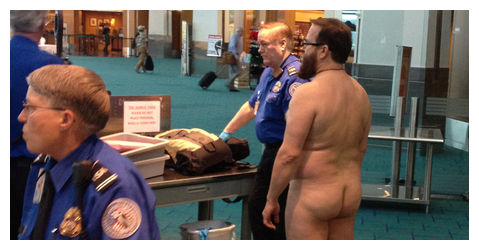 A man who stripped naked at Portland International Airport as a protest against airport security screeners said he was being "nude but not lewd," and characterised his act of defiance as protected political speech.
John E. Brennan, 49, of Portland was charged with disorderly conduct and indecent exposure after taking off far more than this belt and shoes during the screening process before a Tuesday evening flight to San Jose, California.
The incident report from the Port of Portland, which operates the airport, said some passengers covered their eyes and the eyes of their children.
Others laughed and took photos.
Brennan, in an interview at his home, said he did not arrive at the airport with the intention of getting naked. He said the Transportation Security Administration crosses the line between privacy and security. He decided to protest after he was pulled aside after going through the metal detector and a pat down, he said.