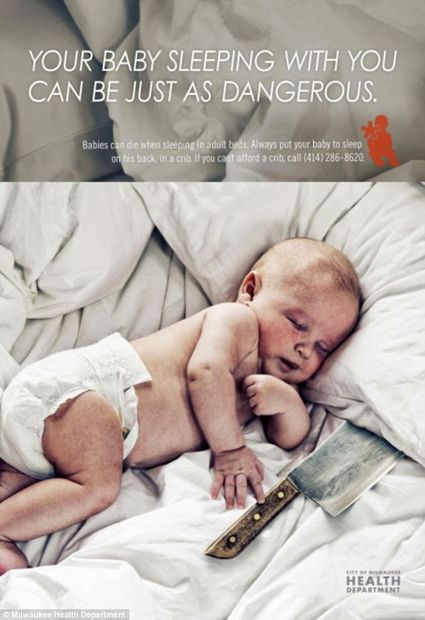 A sweetly sleeping baby lies amongst soft bedding, a chubby finger brushing against a giant meat cleaver.
One of two images, the photo is part of an ad campaign that has outraged parents and experts, who see its shock tactics as 'over the top.'
The public service ads by Milwaukee's Health Department are the latest weapon in a fight to alert parents to the dangers of sharing a bed with babies.
While many deem the message as timely and necessary, the way in which authorities have gone about the visual imagery is seen as offensive.
The images are run alongside the slogan: 'Your baby sleeping with you can be just as dangerous.'