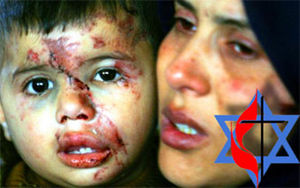 A few weeks ago the Methodist Church's annual conference did a very courageous and praiseworthy thing. It voted to boycott products from Israeli settlements in Occupied Palestine, regarded as illegal under international law, and to encourage Methodists across Britain to do the same.
"The decision is a response to a call from a group of Palestinian Christians, a growing number of Jewish organisations, both inside Israel and worldwide, and the World Council of Churches," said the press release.
Christine Elliott, Secretary for External Relationships, remarked:
"This decision has not been taken lightly, but after months of research, careful consideration and finally, today's debate at the Conference. The goal of the boycott is to put an end to the existing injustice. It reflects the challenge that settlements present to a lasting peace in the region."