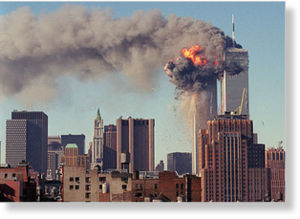 In an ideal society, those chosen to represent and lead the people would be chosen because they had shown 'leadership qualities' - honesty, integrity, intelligence (both emotional and intellectual) and, most importantly, a paternal or maternal protective instinct towards others. In short, leaders would be those that could effectively lead the society in a way that secured the best interests of all. Ideal leaders would certainly not be 'war-like' but rather peace-makers. So why don't we have societies like this around the world today? Does power really corrupt? Is it inevitable that any human being elevated to a leadership role will succumb to the lure of power and control over others and ultimately turn bad and against the people? Do we conclude therefore that the very idea that one or a few should lead the many is simply a bad one?
It's true that human history is embarrassingly bereft of these ideal leaders. The ones that history records as being 'great' were very often the most war-like and directly or indirectly caused the most suffering to innocent people. Genghis Khan, Alexander the Great, Napoleon, FDR, Winston Churchill....George W Bush?
There have been a few notable exceptions though,
Martin Luther King
, is one,
JFK
is another, and there are undoubtedly many less-well-known examples from all over the planet (
Benazir Bhutto
for a more recent example). But in the case of these three, and many others of similar calibre, you may have noticed that they have an unfortunate tendency to be assassinated by, we are told, irate citizens who bizarrely, cannot abide their attempts to be truly great leaders in the ideal sense. Of course, I am being a little facetious here, because there is strong evidence to suggest that MLK, JFK, Bhutto and many others who were allegedly assassinated by 'lone nuts' were in fact murdered by the competition - the corrupt leaders.