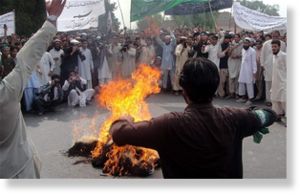 Afghan lawmakers have reacted with fury after the US soldier accused of massacring 16 civilians in Afghanistan was flown out of the country to an American base in Kuwait.
The military said the unnamed staff sergeant had been transferred because there were no suitable facilities for long-term detention in Afghanistan, but the move signalled the US's desire to prevent the criminal case against him from becoming a flashpoint for further violence.
The decision has provoked fury in Afghanistan, where MPs have demanded that the soldier be handed over to the Afghan justice system and called on President Hamid Karzai to suspend all talks with the US until that happens.