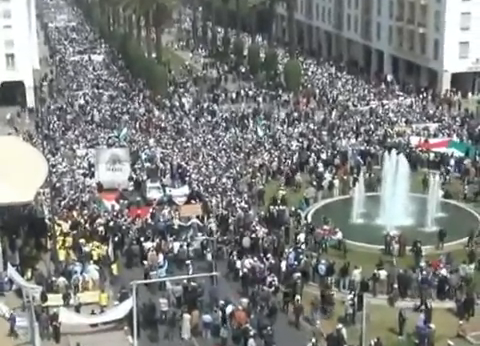 Organizers claim 100,000 people took part in Land Day rally in Rabat, protested participation of Israeli diplomat in EUROMED meeting. David Saranga taken out back door
Several days prior to the Global March to Jerusalem, thousands of Moroccans took part in a mass rally in Rabat "in support of Jerusalem." Israeli diplomat David Saranga, who was in the city for a conference, was taken out of the building through a side door as demonstrators protested his presence there,
Yedioth Ahronoth
reported Monday. Palestinian flags were flown and Israeli flags were burned during the march.