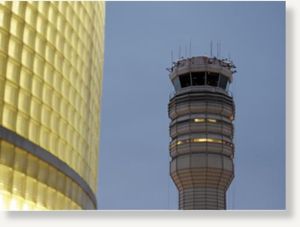 The crisis that has engulfed the nation's air-traffic system deepened Saturday as another air-traffic controller was discovered sleeping on the job, the government announced.
In this case, the controller was working a midnight shift at a crowded facility in Miami. No flights were threatened during the episode, but federal officials also announced they're instituting schedule changes to minimize fatigue among the thousands who work during the wee hours.
In what has become a wave of bad publicity for the nation's aviation system, the Federal Aviation Administration announced Saturday that it had discovered the sixth case of controllers suspected of sleeping on the job this year. None of the incidents has come close to triggering an accident, but the cases have undermined public confidence in the system and prompted widespread criticism.