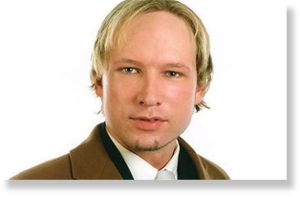 Oslo - The psychiatrists who have faced intense criticism for deeming Anders Behring Breivik - the self-confessed killer of 77 people in Norway last year - too mentally unfit to go to prison defended their stance Thursday, calling him delusional.
Torgeir Husby and Synne Soerheim, who concluded that Breivik suffers from paranoid schizophrenia, stuck to their findings when presenting their 239-page report on the right-wing extremist's mental health to the court. They insisted he is driven by delusions rather than political conviction, saying he resembled people who believe they are the new Napoleon.
"One doesn't go collecting expertise in historical facts if a new Napoleon is admitted (to a clinic), not even if he arrives in full uniform," Husby said.
Their report came under fire for lacking knowledge of right-wing terminology and for interpreting Breivik's political explanations for his rampage as symptoms of schizophrenia. The court then ordered a second evaluation by other psychiatrists, who came to the opposite conclusion, deeming him sufficiently mentally competent to go to prison.
Breivik's sanity is key to the case and is still an unresolved issue. If found guilty and sane, the 33-year-old Norwegian would face 21 years in prison, although he could be held even longer if deemed a danger to society. If declared insane, he would be committed to compulsory psychiatric care.