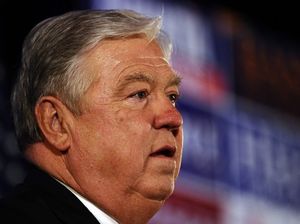 First Britain upset the French government by offering a home to any high earners seeking to flee a new top tax band, and now the US state of Mississippi is making a bid to recruit wealthy exiles.
France's new Socialist leader President Francois Hollande plans to slap a tax of 75 percent on all income in excess of a million euros ($1.24 million), and territories with lower rates are hoping for a cash exodus.
Thus far the focus has been on France's neighbor Britain, whose Prime Minister David Cameron irked Hollande by boasting that London would "roll out the red carpet" to French entrepreneurs seeking shelter for their income.
But a new offer came Wednesday from a more unlikely quarter: Haley Barbour, former governor of Mississippi, a southern US state that was in part founded by French settlers on territory at one point controlled by the French empire.