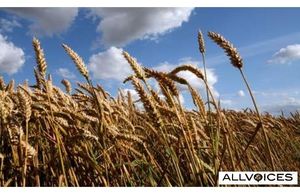 The UK is experiencing a hike in inflation. After quite a few years when inflation was under control, it is hitting everyone hard. Added to the expected increases, conflict in the middleeast looks set to push oil prices through the roof. This in turn increases the price of basic food stuffs further. With a coalition government determined to reduce the country's debts immediately, it looks like we are in for a bumpy ride.
The latest UK predictions, from a senior economist at the worldwide bank of HSBC, make for gloomy reading. In fact they indicate doom, as well as gloom.
As Karen Ward, the economist in question, has pointed out, peoples incomes in the UK are on a downward spiral. There will be few, if any, ordinary citizens who would disagree with that. Most public sector workers who usually receive an annual cost of living increase, however small, in their pay-packets will be disappointed this year. These increases have been frozen for the foreseeable future.